Jana Müller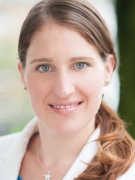 External Associate
Address
Short CV
Born 1983 in Viersen, Germany; 2005-2010 studies of Geography, Hydrology and Public Law at the University of Kiel, Germany; 2010 Diploma thesis: Modeling tsunami caused inundation for risk assessment and risk management at the Andaman Sea coast of Thailand; Since 2011 scholar at the IMPRS for Maritime Affairs; research at Forschungsstelle Nachhaltige Umweltentwicklung.
Research Project: An Integrated Approach for Evaluating the Impact of Land Use Change on Marine Ecosystems
The surface of the earth is changed by agriculture, forestry, livestock husbandry and urbanization. Land use changes caused by human activities have strong effects on the fluxes of phosphorus and nitrogen to the landscape. In addition inputs of phosphorus and nitrogen in the form of fertilizers are necessary to maintain profitable agriculture. These inputs of nutrients often exceed crop needs. In consequence the surplus may accumulate in soils or move into adjacent surface waters and finally accumulate in the marine ecosystem and causes eutrophication. 
The research concentrates on estimating nutrient loading of freshwater and coastal marine ecosystems with main focus on identifying fluxes of phosphorus and nitrogen from non-point sources. Currently, the main source of diffuse nutrients is agriculture influenced by various factors such as type and intensity of land use, soil conditions and climate. In addition to natural conditions supplemental social and economic conditions and constraints are considered. The project addresses the question how anthropogenic induced changes in land use or management (e.g. conservation practices, nutrient applications, possible control strategies) influence the pollution of the coastal-marine ecosystems.